Antiplatelet and Anticoagulation Therapies
This channel includes news and new technology innovations for cardiovascular pharmaceutics. This includes antiplatelet agents, anticoagulation drugs, international normalized ratio (INR) testing, oral anticoagulants, IV administered drugs such as Heprin, and dual antiplatelet therapy (DAPT). The most commonly used anticoagulant is warfarin, which available in generic form at a low cost. However, it has a narrow therapeutic window and its effectiveness is altered by food containing vitamin K. To regulate warfarin, regular INR testing is needed. The newer anticoagulation drugs are referred to as novel oral anticoagulant (NOAC). However, since some of these drugs are now more than six years old, they are commonly referred to as non-vitamin K oral anticoagulant (NOAC), and the newest term, direct oral anticoagulant (DOAC). NOAC or DOAC agents have much larger therapeutic windows, do not require INR testing. Aspirin and clopidogrel (Plavix) are the most commonly used antiplatelet agents for the prevention of heart attacks and stroke. They are often prescribed together as DAPT.
May 7, 2018 — The U.S. Food and Drug Administration (FDA) has approved Portola Pharmaceuticals' Andexxa, the first ...
April 30, 2018 — Point of Care Decision Support (PCDS) announced the release of a new version 2.0 of their ...
There were several notable presentations of new data on cardiovascular technologies at the recent 2018 American College ...
March 22, 2018 — The experimental drug andexanet was associated with control of serious bleeding in patients taking a ...
March 20, 2018 — Treatment with the blood-thinning drug dabigatran significantly reduced the risk of death, heart attack ...
March 20, 2018 — Among people younger than 75 years who were given clot busters to treat a heart attack, taking the more ...
March 20, 2018 — When patients who had a heart attack were given vouchers to cover their co-payments for medication to ...
March 20, 2018 — Patients with acute coronary syndrome experienced a substantially lower rate of heart attack, stroke ...
March 19, 2018 — The combined rate of death from any cause, heart attack or stroke within 18 months was not ...
March 15, 2018 — For people living with both Type 2 diabetes and heart failure, taking an aspirin each day appears to ...
March 14, 2018 — A late-breaking analysis of the landmark COMPASS study presented at the American College of Cardiology ...
March 13, 2018 –  Among patients with persistently high cholesterol despite high-intensity statin therapy, the ...
February 13, 2018 — Abbott announced the first patient has been enrolled in a clinical trial evaluating 28 days of dual ...
January 22, 2018 — Baxter International Inc. announced the U.S. Food and Drug Administration (FDA) approval of ...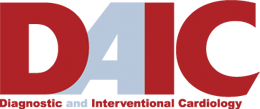 Subscribe Now