Antiplatelet and Anticoagulation Therapies
This channel includes news and new technology innovations for cardiovascular pharmaceutics. This includes antiplatelet agents, anticoagulation drugs, international normalized ratio (INR) testing, oral anticoagulants, IV administered drugs such as Heprin, and dual antiplatelet therapy (DAPT). The most commonly used anticoagulant is warfarin, which available in generic form at a low cost. However, it has a narrow therapeutic window and its effectiveness is altered by food containing vitamin K. To regulate warfarin, regular INR testing is needed. The newer anticoagulation drugs are referred to as novel oral anticoagulant (NOAC). However, since some of these drugs are now more than six years old, they are commonly referred to as non-vitamin K oral anticoagulant (NOAC), and the newest term, direct oral anticoagulant (DOAC). NOAC or DOAC agents have much larger therapeutic windows, do not require INR testing. Aspirin and clopidogrel (Plavix) are the most commonly used antiplatelet agents for the prevention of heart attacks and stroke. They are often prescribed together as DAPT.
May 17, 2019 — The U.S. Food and Drug Administration (FDA) this week approved Fragmin (dalteparin sodium) injection, for ...
April 30, 2019 — PhaseBio Pharmaceuticals Inc. announced the U.S. Food and Drug Administration (FDA) has granted ...
April 24, 2019 — New research from the University of Illinois at Chicago shows that when pharmacies close, people stop ...
April 18, 2019 — A recent study found patients with atherosclerotic cardiovascular disease cut their risk of a second ...
April 16, 2019 — HonorHealth Research Institute announced the first patients have been enrolled in the SynIVUS-DAPT ...
April 15, 2019 — Despite national guidelines indicating statins can lower risk of heart attack and stroke, many patients ...
March 25, 2019 — Patients who stopped taking aspirin one month after receiving a stent in the heart's arteries but ...
March 19, 2019 — The Bristol-Myers Squibb-Pfizer Alliance announced results from the Phase 4 AUGUSTUS trial evaluating ...
March 18, 2019 — The choices we make every day can have a lasting effect on our heart and vascular health. Adopting a ...
February 19, 2019 — A new reversible, drug-free antiplatelet therapy could reduce the risk of blood clots and ...
January 30, 2019 — Updated atrial fibrillation (AFib) treatment guidelines released this week now recommend new oral ...
January 2, 2019 — The U.S. Food and Drug Administration (FDA) has approved Portola Pharmaceuticals' Prior Approval ...
December 17, 2018 — Among otherwise healthy people, a daily dose of aspirin does not save lives and causes additional ...
December 7, 2018 — New data from the Phase 3 CASSINI study showed a 60 percent reduction of venous thromboembolism (VTE ...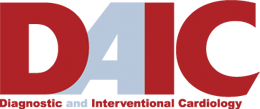 Subscribe Now