Heart Valve Technology
This channel includes news and new device innovations about heart valve technologies, including the aortic valve, mitral valve, pulmonic valve, and tricuspid valve. This includes information on transcatheter valve technologies like transcatheter aortic valve replacement (TAVR, or implantation TAVI), transcatheter mitral valve repair or replacement (TMVR), transcatheter and surgical valve repairs, and surgical replacement valves. Newer devices are now being used for transcatheter tricuspid valve repair replacement (TTVR). 
October 15, 2020 – The REFLECT II randomized clinical trial evaluating the safety and efficacy of the Keystone Heart ...
October 15, 2020 – The SCOPE II trial comparing the Boston Scientific Acurate neo vs. Medtronic CoreValve Evolut TAVR ...
October 14, 2020 — Medtronic announced it is starting a randomized, head-to-head study comparing two transcatheter ...
Feature | Udi Nussinovitch M.D., Ph.D.
This is an overview of some of the biggest cardiology technology advances. These innovations are covered in more detail ...
October 2, 2020 — Cardiac Dimensions announced the company has closed a $17.5 million Series C financing that will be ...
September 11, 2020 – Medtronic announced U.S. Food and Drug Administration (FDA) approval of an early feasibility study ...
September 2, 2020 — Northwestern Medicine Bluhm Cardiovascular Institute physicians recently completed their 2,000th tra ...
September 2, 2020 — Patient-specific organ models are being used by the University of Minnesota to better prepare for ...
The cardiology program at Tufts Medical Center in Boston is internationally recognized for being on the forefront of ...
August 12, 2020 — A national survey conducted by the patient advocacy group Heart-Valve-Surgery.com with support by ...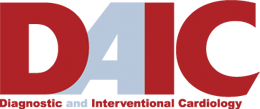 Subscribe Now