Heart Valve Technology
This channel includes news and new device innovations about heart valve technologies, including the aortic valve, mitral valve, pulmonic valve, and tricuspid valve. This includes information on transcatheter valve technologies like transcatheter aortic valve replacement (TAVR, or implantation TAVI), transcatheter mitral valve repair or replacement (TMVR), transcatheter and surgical valve repairs, and surgical replacement valves. Newer devices are now being used for transcatheter tricuspid valve repair replacement (TTVR). 
The cardiology program at Tufts Medical Center in Boston is internationally recognized for being on the forefront of ...
August 12, 2020 — A national survey conducted by the patient advocacy group Heart-Valve-Surgery.com with support by ...
August 5, 2020 – Minneapolis-based CardioMech AS, a medical device company developing a transfemoral, transseptally ...
There has been tremendous growth in the field of cardiovascular computed tomography (CT) in the past two decades, with ...
July 15, 2020 —  The U.S. Food and Drug Administration (FDA) granted clearance for the Edwards Lifesciences Corp. Konect ...
July 13, 2020 — Edwards Lifesciences Corp. and Abbott Vascular announced the two companies have reached an agreement to ...
June 23, 2020 – Heart valve start-up Foldax is looking to reinventing several aspects of the prosthetic heart valve ...
June 19, 2020 — SMT (Sahajanand Medical Technologies Pvt. Ltd) said it acquired of the structural heart medical device ...
June 9, 2020 — SMT (Sahajanand Medical Technology Private Ltd.), a leading medical device company in India focused on ...
June 8, 2020 — Edwards Lifesciences Corp. announced Chinese regulatory approval for the Edwards Sapien 3 transcatheter ...
May 29, 2020 — Neovasc Inc., developer of a minimally invasive transcatheter mitral valve replacement (TMVR) ...
May 21, 2020 — Two late-breaking clinical trials on trans catheter valves to treat congenital heart disease were ...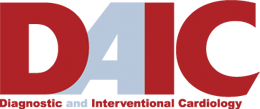 Subscribe Now