Heart Valve Technology
This channel includes news and new device innovations about heart valve technologies, including the aortic valve, mitral valve, pulmonic valve, and tricuspid valve. This includes information on transcatheter valve technologies like transcatheter aortic valve replacement (TAVR, or implantation TAVI), transcatheter mitral valve repair or replacement (TMVR), transcatheter and surgical valve repairs, and surgical replacement valves. Newer devices are now being used for transcatheter tricuspid valve repair replacement (TTVR). 
November 17, 2020 — Since the approval of the first transcatheter aortic valve replacement (TAVR) device in 2011, more ...
November 17, 2020 — Boston Scientific Corp. announced today it is immediately retiring the entire Lotus Edge ...
Here are some of the key takeaways from the late-breaking interventional cardiology and structural heart trials ...
October 15, 2020 – The REFLECT II randomized clinical trial evaluating the safety and efficacy of the Keystone Heart ...
October 15, 2020 – The SCOPE II trial comparing the Boston Scientific Acurate neo vs. Medtronic CoreValve Evolut TAVR ...
October 14, 2020 — Medtronic announced it is starting a randomized, head-to-head study comparing two transcatheter ...
Feature | Udi Nussinovitch M.D., Ph.D.
This is an overview of some of the biggest cardiology technology advances. These innovations are covered in more detail ...
October 2, 2020 — Cardiac Dimensions announced the company has closed a $17.5 million Series C financing that will be ...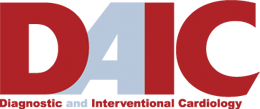 Subscribe Now