Heart Valve Technology
This channel includes news and new device innovations about heart valve technologies, including the aortic valve, mitral valve, pulmonic valve, and tricuspid valve. This includes information on transcatheter valve technologies like transcatheter aortic valve replacement (TAVR, or implantation TAVI), transcatheter mitral valve repair or replacement (TMVR), transcatheter and surgical valve repairs, and surgical replacement valves. Newer devices are now being used for transcatheter tricuspid valve repair replacement (TTVR). 
September 20, 2021 — Abbott announced that the U.S. Food and Drug Administration (FDA) has cleared the company's Portico ...
September 1, 2021 – The anticoagulant edoxaban (Savaysa) may be just as effective as warfarin for preventing heart ...
July 15, 2021 — Vivasure Medical announced its development program for PerQseal Blue, a sutureless and fully ...
July 8, 2021 – Xeltis announced it started the first pivotal trial for a synthetic polymer restorative pulmonary valve ...
June 29, 2021 – Cardiologists at Beaumont Health successfully replaced a 34-year-old woman's tricuspid valve in a rare ...
It is brutal and very expensive to bring a new transcatheter valve to market. Boston Scientific invested vast amounts of ...
June 7, 2021 — Edwards Lifesciences recently announced that clinical results from the company's transcatheter mitral and ...
June 2, 2021 — The startup company HLT is a part of the Bracco Group, which is developing a new transcatheter aortic ...
June 2, 2021 – LivaNova announced June 1 it successfully completed the initial closing of the divestiture of its heart ...
May 26, 2021 — Data presented at hotline and late-breaking trial sessions at the EuroPCR 2021 congress for the updated ...
May 15, 2021 — The anticoagulant apixaban (Eliquis) was not superior to standard of care following transcatheter aortic ...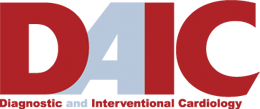 Subscribe Now