Heart Valve Technology
This channel includes news and new device innovations about heart valve technologies, including the aortic valve, mitral valve, pulmonic valve, and tricuspid valve. This includes information on transcatheter valve technologies like transcatheter aortic valve replacement (TAVR, or implantation TAVI), transcatheter mitral valve repair or replacement (TMVR), transcatheter and surgical valve repairs, and surgical replacement valves. Newer devices are now being used for transcatheter tricuspid valve repair replacement (TTVR). 
May 5, 2022 – Foldax, Inc. has announced that the first patients have been enrolled in the Drugs Controller General of ...
April 27, 2022 — The U.S. Food and Drug Administration (FDA) has issued a Class I recall for the Medtronic Harmony deliv ...
March 2, 2022 – An international study led by a researcher from Tel Aviv University offers a novel technology that can ...
February 28, 2022 - Foldax, Inc. has announced the presentation of results from the first animal study of its ...
January 18, 2022 — Peregrine Ventures, a leading investment firm dedicated to supporting life changing healthcare ...
December 13, 2021 - Foldax Inc. announced that the Drugs Controller General of India (DCGI), India's regulatory body for ...
Examples of TrueView and GlassView 3D cardiac ultrasound visualization and artificial intelligence (AI) assisted ...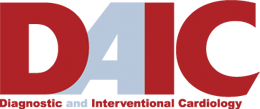 Subscribe Now