August 18, 2020 — Ziehm Imaging announces the acquisition of Therenva, a French-based developer of planning and imaging ...
July 21, 2020 — Interventional cardiology is ranked as the occupation with the highest level of radiation exposure in ...
Richard Botto, CVT, RCSA, chief cardiovascular technologist, division of cardiology, cardiac cath lab, offers an ...
July 8, 2020 – Philips Healthcare and Leeds Teaching Hospitals NHS Trust announced a seven-year managed service ...
A new year — and decade — offers the opportunity to reflect on the advancements and challenges of years gone by and ...
Philips is working on a prototype cath lab angiographic imaging system that might be able to replace the current X-ray ...
February 12. 2020 — Philips announced a new randomized controlled trial to assess patient outcomes after receiving a ...
February 12, 2020 — The University of Wisconsin (UW) Health's University Hospital in Madison, Wis., recently became the ...
Office based labs (OBLs) and ambulatory surgery centers (ASCs) require a fresh perspective from imaging vendors. The Alp ...
October 9, 2019 — In the complex and fast-paced world of healthcare, customers face the challenge of staying up-to-date ...
October 4, 2019 – RenalGuard Therapy was found to be superior to the POSEIDON method in preventing contrast-induced ...
Henry Ford Hospital thought leaders regularly speak at the cardiology conferences about new research and technology ...
I recently had the opportunity to conduct an onsite visit to the University of Colorado Hospital Heart and Vascular ...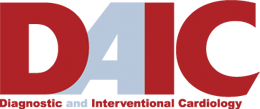 Subscribe Now