Endovascular Aortic Repair
Endovascular aortic repair (EVAR) in a transcatheter method to repair abdominal aortic aneurysms (AAA) and thoracic endovascular aortic aneurysm repair (TEVAR). The procedure usually involves placement of self-expanding,covered stent grafts to close off the aneurysm and prevent further aortic leaks. This can be used instead of open vascular surgery. EVAR today accounts for the majority of aortic aneurysm repairs compared to surgery.
January 8, 2018 — W. L. Gore & Associates Inc. announced the first implant of the Gore Excluder Conformable AAA ...
October 19, 2017 — Endologix Inc. received Investigational Device Exemption (IDE) approval from the U.S. Food and Drug ...
October 9, 2017 — The U.S. Food and Drug Administration (FDA) is evaluating recent information regarding Type IIIa and ...
September 14, 2017 — Here are quick summaries for all the key late-breaking vascular and endovascular clinical trials ...
July 17, 2017 — W. L. Gore & Associates Inc. announced the first patient implant of the Gore TAG Conformable Thoracic St ...
May 23, 2017 — Significant success has been achieved in treating complex proximal aneurysms using a combination of fenes ...
April 6, 2017 — Endologix Inc. announced that the first patients were treated in the Expanding Patient Applicability ...
January 31, 2017 — W. L. Gore & Associates (Gore) announced that the Gore Viabahn VBX Balloon Expandable Endoprosthesis ...
January 11, 2017 — Lombard Medical Inc. recently announced approval from the Japanese Ministry of Health, Labour and ...
January 5, 2017 — Whether patients with mechanical heart valves and stents must take blood thinners depends on how ...
At RSNA 2016, the key buzzwords were "deep learning," "machine learning" and "artificial intelligence." Vendors and ...
December 7, 2016 — At the 102nd Scientific Assembly and Annual Meeting of the Radiological Society of North America ...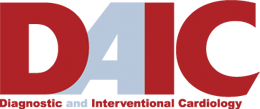 Subscribe Now