Intravascular Imaging
This channel includes news and new technology innovations for intra-vascular ultrasound (IVUS) and optical coherence tomography (OCT) imaging systems used in the cath lab. These imaging modalities help with diagnostic decisions about how to treat atheroscolosis and help guide device placement and verification of stent apposition. The technology also is used to visualize in-stent restenosis.
June 14, 2019 – A late-breaking study examined the effects of intravascular ultrasound (IVUS) guided drug-eluting stent ...
April 16, 2019 — HonorHealth Research Institute announced the first patients have been enrolled in the SynIVUS-DAPT ...
November 9, 2018 — VentureMed Group Inc. announced the initiation of a new study to determine if the Flex Dynamic ...
September 25, 2018 – New data demonstrate the correlation between the presence of non-flow-limiting, non-intervened-upon ...
September 20, 2018 — At the Transcatheter Cardiovascular Therapeutics (TCT) annual meeting, Sept. 21–25 in San Diego ...
Coronary artery disease (CAD) is a multifaceted disease that demands various approaches in terms of diagnosis and ...
July 18, 2018 — Avinger Inc. announced in June that several physicians have successfully treated over 40 patients for pe ...
July 12, 2018 — Intact Vascular Inc. announced the publication of the iDissection Classification trial results in the ...
May 29, 2018 – Investigators recently unveiled clinical data from the independently run Onyx 1-Month OCT Study showing ...
May 24, 2018 — Avinger Inc. announced that the company received 510(k) clearance from the U.S. Food & Drug ...
The European interventional cardiology market is currently valued at nearly $1.4 billion. This is a mature market that ...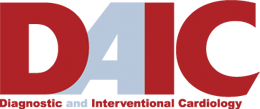 Subscribe Now