Pharmaceuticals
This channel includes news and new technology innovations for cardiovascular pharmaceutics. This includes antiplatelet agents, anticoagulation drugs, INR testing, NOAC, OAC, IV administered drugs such as Heprin, and dual antiplatelet therapy.
November 19, 2021 — Results from two early clinical studies show the first version of an oral PCSK9-inhibitor ...
November 18, 2021 — Moderna Inc. announced positive data from the AstraZeneca-led Phase 2 (EPICCURE) study evaluating ...
November 17, 2021 — Taking daily low-dose aspirin for seven years did not affect the risk of dementia or mental decline ...
November 17, 2021 — Canagliflozin, a medication used to treat type 2 diabetes, was found to greatly improve symptoms and ...
November 15, 2021 — Novartis announced results from a pooled post-hoc analysis of Phase III ORION-9, -10 and -11 trials ...
November 9, 2021 — Utilizing a magnetically-controlled capsule endoscopy system, the double-blind, randomized OPT-PEACE ...
November 5, 2021 — In the worldwide effort to battle COVID-19 (SARS-CoV-2), researchers have often turned to medications ...
November 5, 2021 — The U.S. Food and Drug Administration (FDA) authorized the emergency use of the Pfizer-BioNTech COVID ...
There has been debate in recent years over balancing the risks vs. benefits of aspirin for the prevention of heart ...
October 1, 2021 — A pooled analysis of two randomized trials has demonstrated the beneficial effects of empagliflozin in ...
October 4, 2021 —  One month of dual antiplatelet therapy (DAPT) following stent implantation in high bleeding risk ...
September 28, 2021 — A research team at the University of Arkansas for Medical Sciences (UAMS) has identified a ...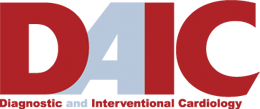 Subscribe Now