FFR Technologies
This channel includes news and new technology innovations for fractional flow reserve (FFR) wires, catheters and systems used to measure blood flow across a coronary lesion to determine if a stent is needed or if the plaque stenosis can be treated medically. The section includes iFR, instantaneous wave-free ratio, systems used in the cath lab and noninvasive FFR technologies including computed tomography-FFR. This is also referred to as CT-FFR or FFR-CT.
August 18, 2020 — Philips Healthcare introduced its new OmniWire, the world's first solid core fractional flow reserve ...
July 9, 2020 – Acist Medical Systems Inc., a Bracco Group Company, announced the global launch of its Acist Navvus II ...
February 12. 2020 — Philips announced a new randomized controlled trial to assess patient outcomes after receiving a ...
October 2, 2019 — Philips Healthcare is utilizing Level Ex's video game app design expertise to train interventional ...
September 12, 2019 — HeartFlow Inc. has obtained clearance from the U.S. Food and Drug Administration (FDA) for the ...
New technologies have been developed that may replace the traditional pressure wires and adenosine to assess the fractio ...
One of the big trends in cardiac computed tomography (CT) imaging has been the introduction of noninvasive fractional ...
June 19, 2019 — Results from a comprehensive analysis demonstrate the effectiveness of measuring a non-hyperemic ...
June 4, 2019 — Medis Medical Imaging Systems B.V. has received clearance from the U.S. Food and Drug Administration for ...
May 28, 2019 — New data demonstrated that use of the investigational HeartFlow Planner, a real-time, non-invasive ...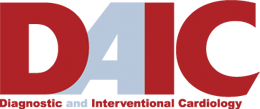 Subscribe Now