FFR Technologies
This channel includes news and new technology innovations for fractional flow reserve (FFR) wires, catheters and systems used to measure blood flow across a coronary lesion to determine if a stent is needed or if the plaque stenosis can be treated medically. The section includes iFR, instantaneous wave-free ratio, systems used in the cath lab and noninvasive FFR technologies including computed tomography-FFR. This is also referred to as CT-FFR or FFR-CT.
November 10, 2017 — GE Healthcare and Dutch-based cardiovascular imaging software provider Medis announced at the 2017 ...
November 8, 2017 — Investigators in the FAVOR II China and FAVOR II Europe-Japan studies recently presented their ...
November 6, 2017 — Three-year data from the FAME 2 study show patients with coronary artery disease who underwent a ...
November 6, 2017 – The Centers for Medicare & Medicaid Services (CMS) has finalized a New Technology Ambulatory Payment ...
November 3, 2017 — Acist Medical Systems Inc., a Bracco Group Company, announced the global launch of its Acist RXi Mini ...
October 26, 2017 — Corindus Vascular Robotics Inc. announced that it will incorporate the HeartFlow FFRct (fractional ...
August 28, 2017 — Philips Healthcare and HeartFlow Inc. announced they entered into a collaboration agreement to improve ...
August 9, 2017 — HeartFlow Inc. announced that four Blue Cross Blue Shield companies have each issued a positive medical ...
The gold standard for assessing the hemodynamic significance of coronary lesions to determine if they should be ...
July 12, 2017 — The American Medical Association (AMA) has granted a Category III Tracking Code for estimated coronary ...
July 6, 2017 — GE Healthcare and HeartFlow Inc. announced at the annual scientific meeting of the Society of ...
May 31, 2017 — Acist Medical Systems Inc. announced results from the ACIST-FFR Study demonstrating the consistent and ...
May 30, 2017 — Early results from the independent, physician-sponsored FFR-Search Registry revealed an association ...
MDBuyline analyst Tom Watson shares some of the most important trends in cardiac technology he saw at the 2017 American ...
March 27, 2017 — Patients experiencing a major heart attack often have more than one clogged artery, but under current ...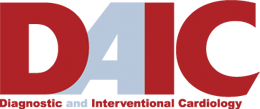 Subscribe Now