Stents
This channel includes news and new technology innovations for stents, also called vascular scaffolds. Stents are used to help prop open a vessel treated by balloon angioplasty because of the barotrauma caused by the extreme stretching of vessel walls. The stent enables to vessel to heal in an open position with collapsing. Drug eluting stents (DES) are coated in anti-proliferative drugs to precent scar tissue growth which can cause restenosis and occlude the vessel. DES require antiplatelet therapy because the drug carrier polymer on DES can cause thrombus inside the stent, even years after treatment, which is why bare metal stents are still used in some patients. This page includes news on coronary stents, carotid stents, peripheral stents, bioresorbable stents, and renal stents. 
October 11, 2022 —  Efemoral Medical, developer of advanced interventional bioresorbable therapies, announced that it ...
Here is a recap of what DAIC viewers found most interesting during the month of September:
1. Unloading with Impella ...
September 28, 2022 —  In the "TCT Innovation" session Prof. Michael Haude, BIOMAG-I Coordinating Clinical Investigator ...
September 28, 2022 —  Babies born with heart valve defects will have as many as 3 to 5 open heart surgeries before ...
September 27, 2022 —  BIOTRONIK announced the presentation of new full-cohort 2-year BIOSOLVE-IV data. In a poster ...
August 23, 2022 — The first US patient has been enrolled in the FDA SELUTION4BTK (Below-the-Knee) clinical trial ...
July 21, 2022 — Robocath, a company that designs, develops and commercializes innovative robotic platforms for the ...
Here is what you and your colleagues found to be most interesting in the field of cardiology during the month of June ...
July 1, 2022 — The carotid artery in 81-year-old Reynold Zamora's neck was nearly completely blocked with plaque ...
The global vascular graft market size was valued at $4,993.64 million in 2020, and is projected to reach $8,138.68 ...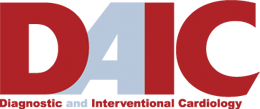 Subscribe Now